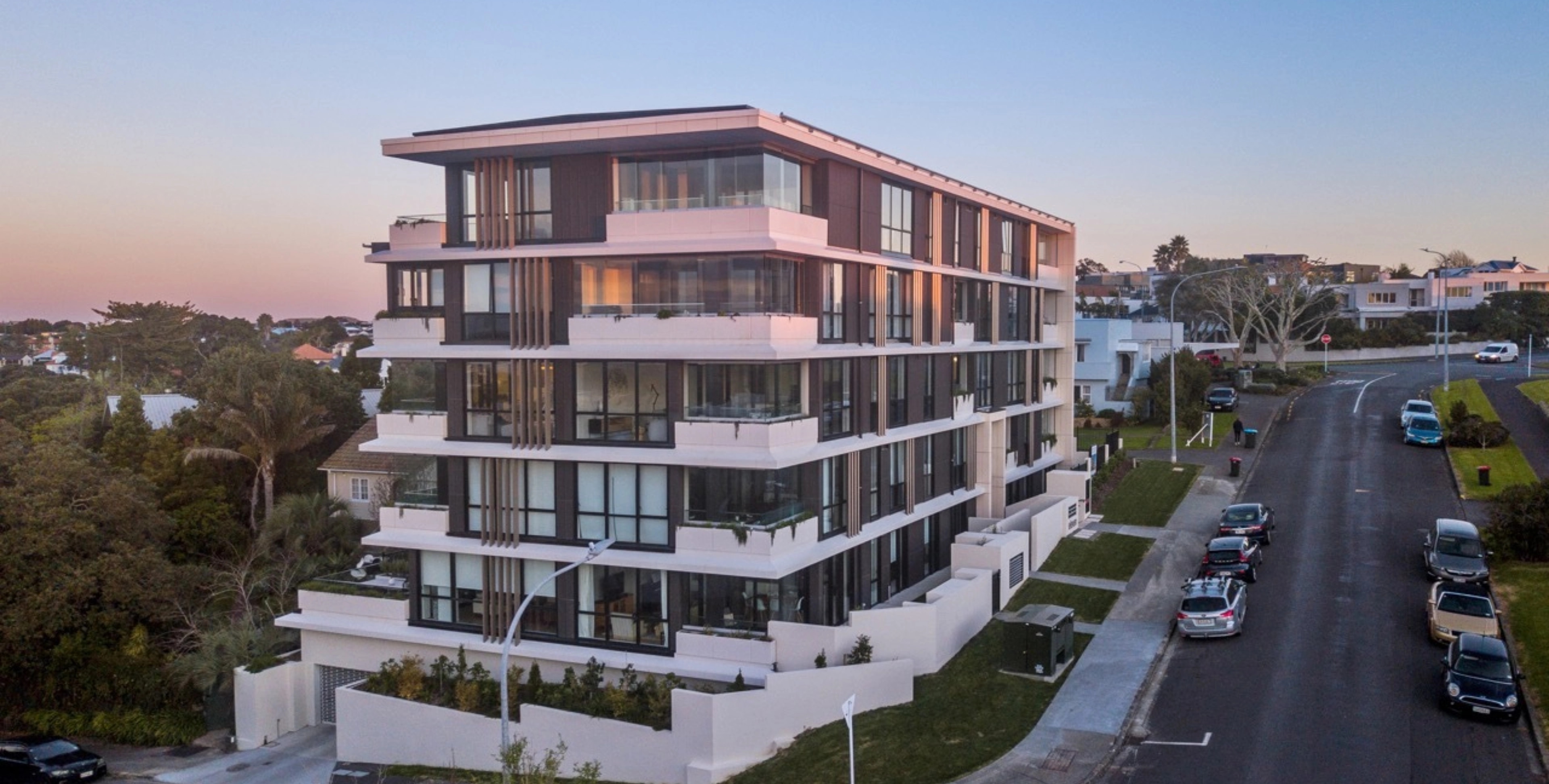 BUD Living / Paora Apartments Ltd.
Paora Apartments
Located in the heart of Orakei, Eleven Paora is a boutique collection of 15 exclusive residences featuring natural cladding and strategic design.
Key Information
| | |
| --- | --- |
| Location | Auckland |
| Client | BUD Living / Paora Apartments Ltd. |
| Dates | April 2019—March 2021 |
| Total value | $19.8M |
About the project
The Paora Apartments building is comprised of 15 upscale, executive-style apartments across five storeys (plus a basement). The dwellings are a combination of 1, 2 and 3-bedroom apartments and a high-end multi-room penthouse with each apartment providing outdoor living, including balconies with frameless glass panels to provide protection from the weather as well as providing ventilation while offering exceptional views.

Designed without compromise to provide refined warmth and elegance, the location of these spacious apartments cleverly combines the advantages of a peaceful suburban neighbourhood with the security and convenience of apartment living.
Our approach
Although schedules were impacted by COVID-19, the implementation of COVID-19 Level 3 protocols after the Level 4 lockdown was a major consideration in maintaining the programme. Seven individual 'bubbles' were instituted on the site to limit exposure among all personnel, allowing the team to deliver under Level 3 with minimal impact on the timeline.
Due to the complexities of the project, it was critical to have thorough trade sequencing throughout the process. Our team implemented the installation of an external scaffold wrap, which allowed the external facade to progress at the same time as the initial finishes and first fix.
Changes to the design were also front footed by completing apartment 102 in advance of the main building. This allowed for the developer and owners to adjust as necessary and have these changes incorporated early in the construction process, thereby preventing any impact on the programme.
The Southbase Team managed all phases thoughtfully and carefully, including fit-out and detailed finishing aspects on each apartment. With such high-quality fittings and specifications, the Project Manager worked closely with his team to ensure the finishes were to the highest standards, reflecting the boutique style of the apartments.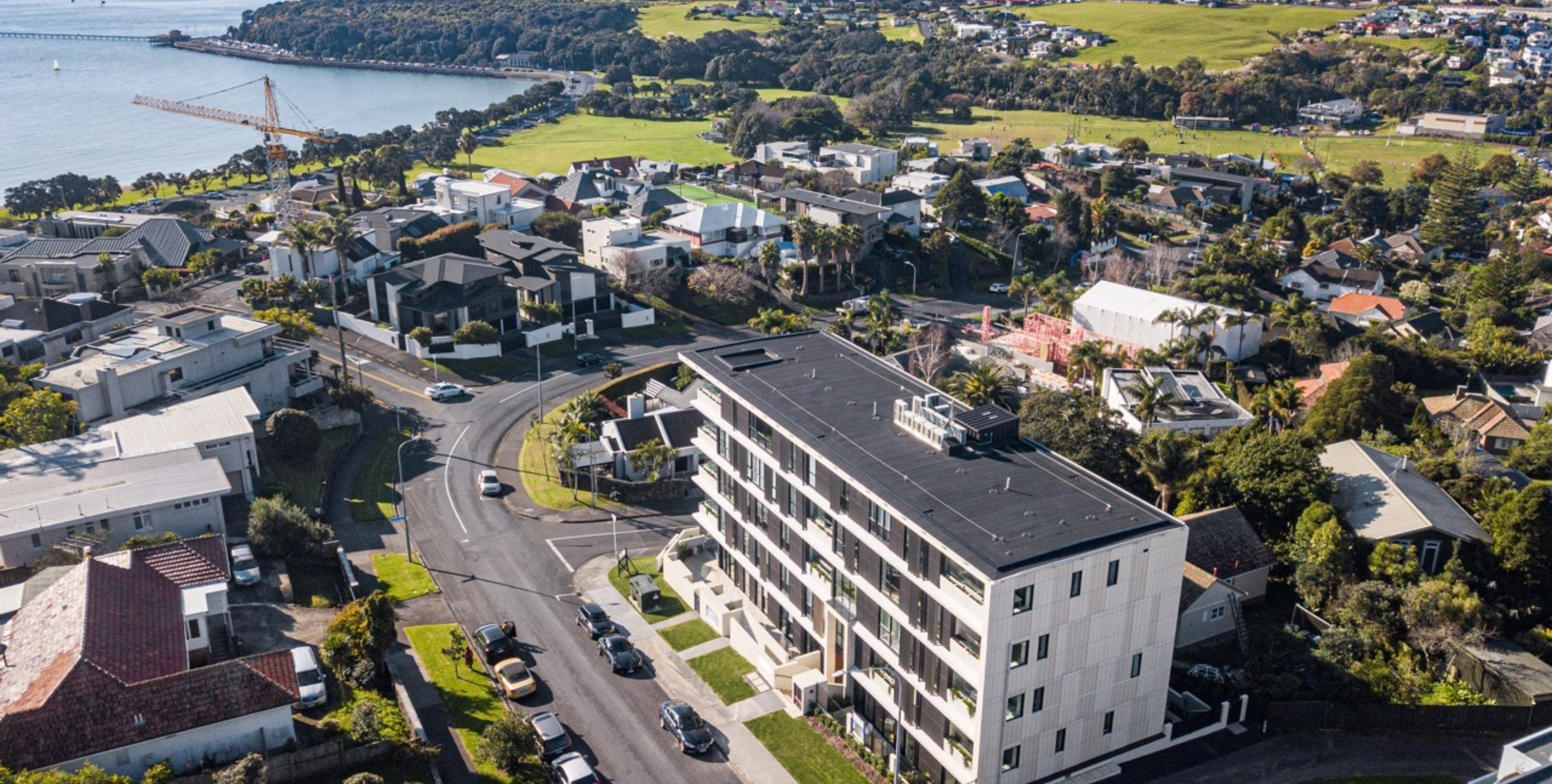 From the entire team at Bayleys Real Estate, we would like to thank you and your team at Southbase Construction for the impeccable quality and delivery of Eleven Paora. The attention to detail in all areas of the build, particularly the finishes, is by far the best we have seen in our 15 years and 25+ completed developments.
You may also be interested in...