Creating a strong and positive legacy in the construction industry matters to us. That means developing a culture where our people can continually grow, learn and thrive.
We invest heavily in our people and we encourage forward thinking and ambition. Here you'll undertake work that makes a positive impact and help others to do the same.
We see the inherent possibility in everyone so we invest in developing their skills and truly deliver on the promise of a career with real opportunity. 
We have grown ten-fold since our beginning, and we're not stopping now. Are you ready to join our strong, nationwide team?
Join us.
We are only as good as our people, so we're always on the lookout for exceptional individuals to join Southbase Group, whether you're an experienced professional looking for your next challenge, or a student with big dreams.
Our people are passionate about doing a good job so to join our team you need a good attitude and a determination to work hard and deliver quality.
Even if you don't see the right role here, please send your CV to recruitment@southbase.co.nz
Why work with us
We provide the tools, learning, flexibility and diverse culture to help you meet your potential and thrive in your career.
Work with the best, on the best.
The best people, the best technology, the best projects. With nation-leading capabilities and an ambition to lead and enhance industry innovation, technology and best practice, Southbase Group has a reputation in the industry as being a great place to learn and grow, no matter what stage in your career you're at.
Our people are the best of the best, knowledgeable and highly skilled, but also willing to collaborate and share their insights for the collective good of our clients, team and business. Combined with a thriving team culture, and forecast of exciting projects on the horizon, you can truly realise your full potential in the construction industry with us.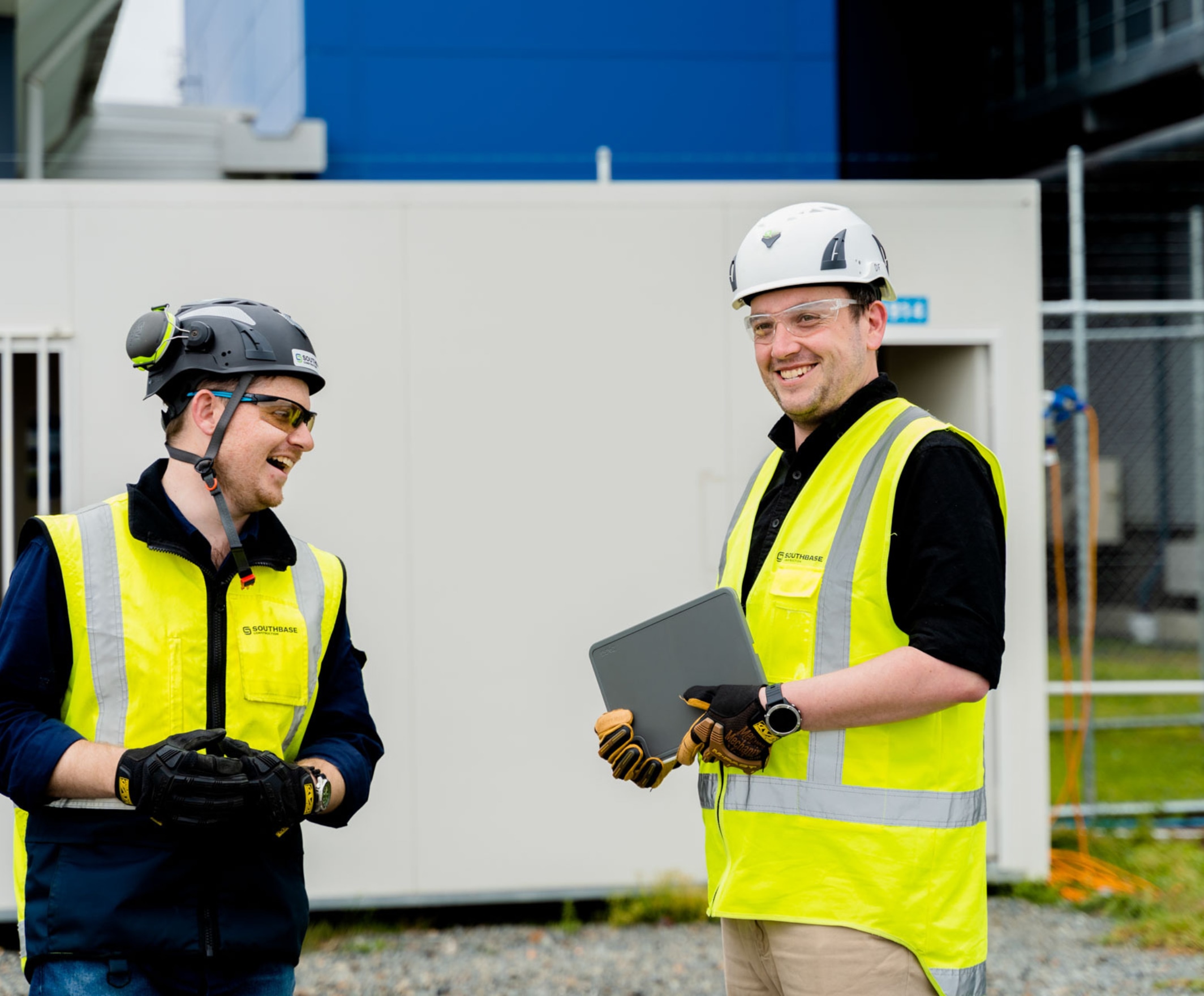 Shape our industry's future
Creating a strong and positive legacy in the construction industry matters to us. As a New Zealand owned and operated business, we believe we have a responsibility to give back to the broader industry and to set a strong benchmark for future generations.
We strive to create an atmosphere of continuous learning, with clear career pathways for everyone that ultimately improves the capacity and capability of the wider construction workforce.
Professional development
Southbase Group uses internal framework and digital badging to promote and reward professional development throughout our team. The programme gives employees access to 60 internal competencies to upskill in areas such as IT, Health, Safety, Environmental, Quality Assurance, Commercial Management and Programming.
We also work with external training partners to cross credit into formalised qualifications. Following this approach we have supported, tracked, and celebrated the achievements of hundreds of employees who have been rewarded with over 2,000 competencies and 150 badges.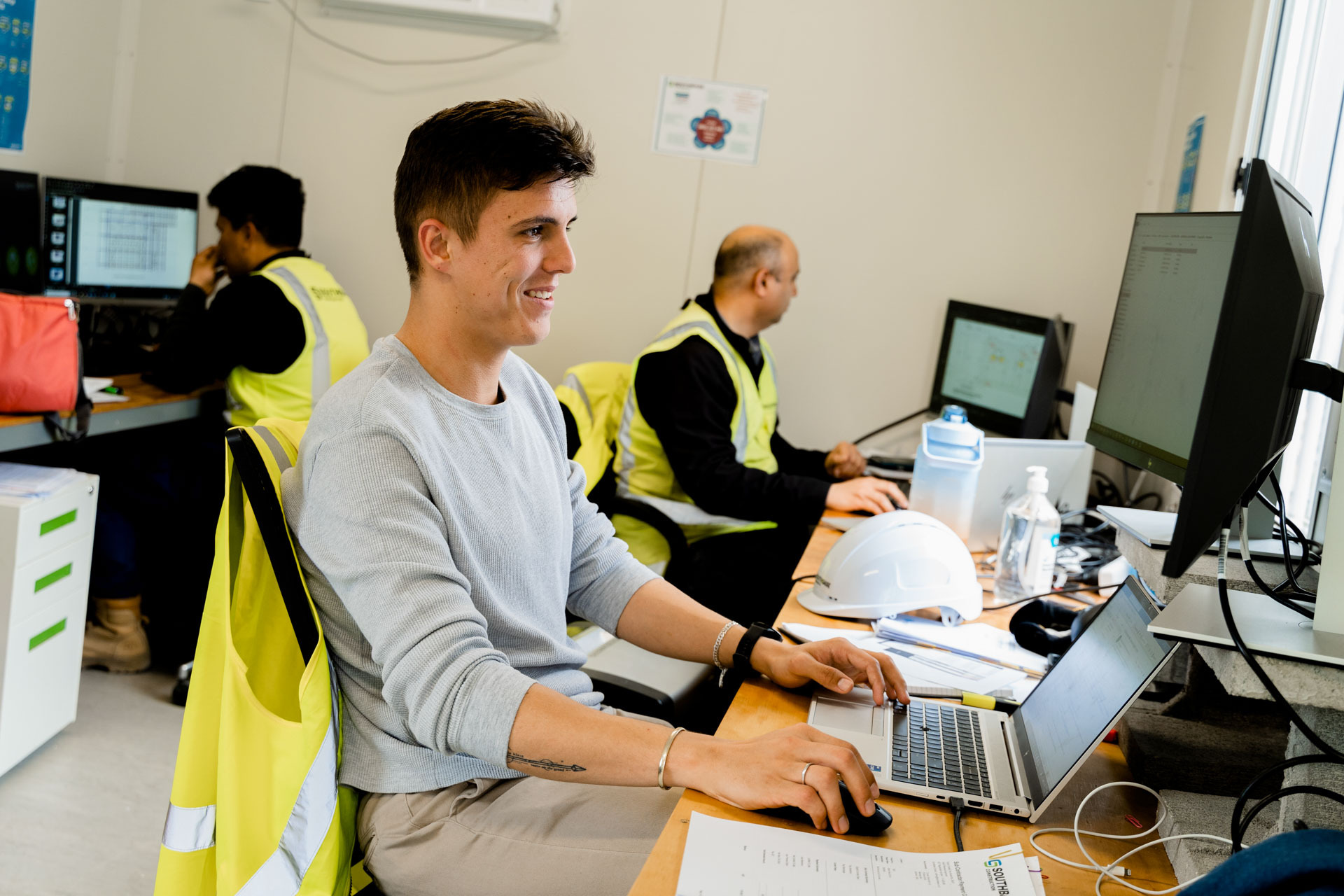 Real career progression
Our forward - thinking professional development helps promote career progression to sustainably nurture our greatest asset. With a range of professional and personal development schemes, scholarships, apprenticeships and cadetships, we make certain there's always a steady supply of talented individuals at every level within our businesses.
Many of our people have been with us since the beginning, working their way up. In fact, in the past 12 months, 14% of our workforce were promoted! We have also employed many students over the years who have successfully transitioned into permanent full time roles with us.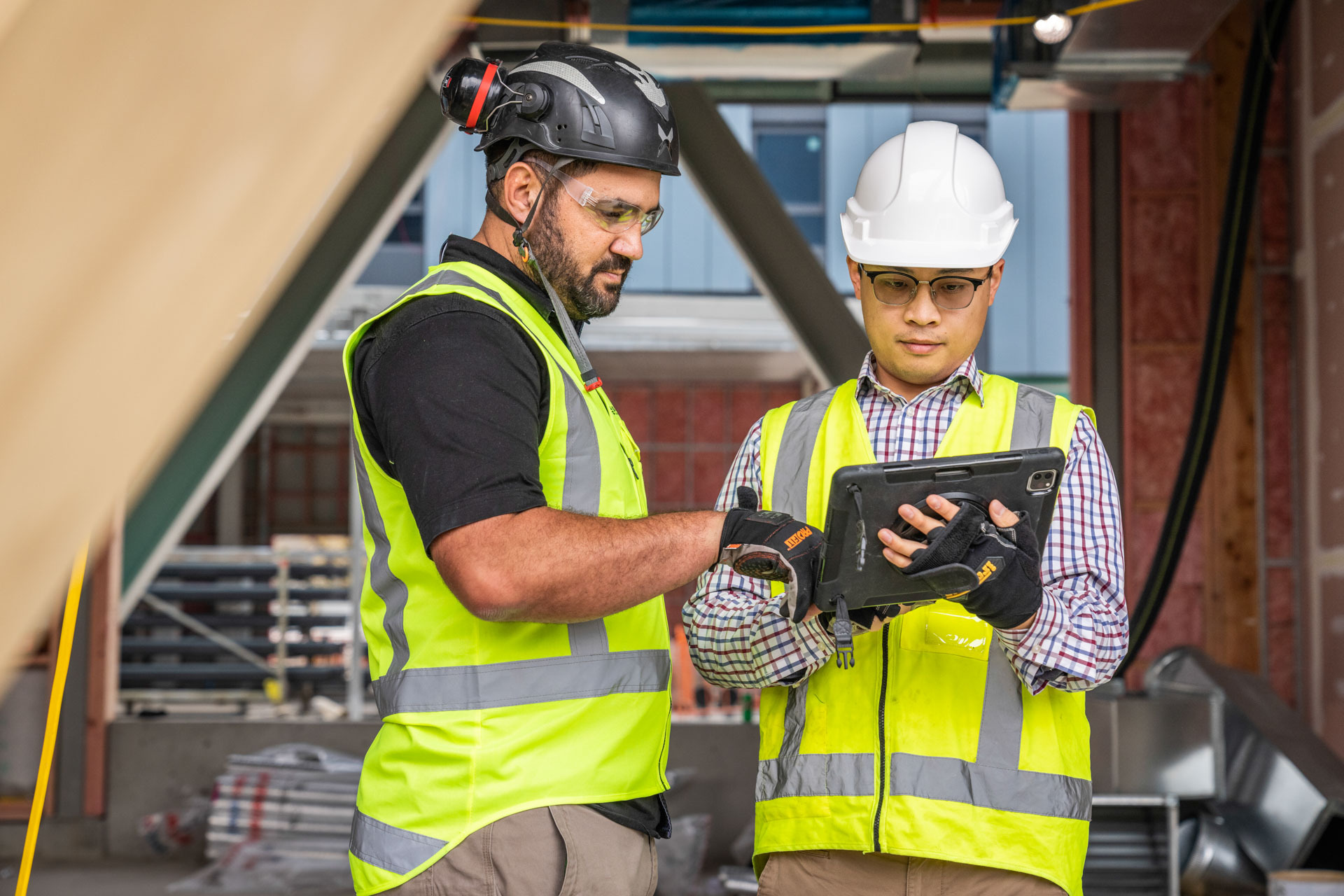 We have a comprehensive wellness programme
A culture of family and care is nurtured in our offices and on our sites to ensure everyone is supported to be their best as a person, not just as an employee. This is made possible by our wellbeing programme, which is based on the Māori model of health and wellbeing – hauora, addressing not only physical, but mental, social and spiritual wellbeing too.
Employee health benefits:
Health and medical insurance through Southern Cross
Cigna life insurance
Annual fitness, medical and wellbeing assessments through LifeCare
Annual flu vaccinations
Access to an Employee Assistance Programme through Workplace Support
Subsidised eye testing and prescriptions with SpecSavers for our Southern Cross members
Access to a full in-house gym for our Christchurch based staff
Wellbeing payments
Free fruit for all sites and offices
We are diverse and inclusive.
We come from many different backgrounds, helping us see the world from more perpectives. We have 16+ nationalities represented in our workforce. And we are also a support partner with Tupu Toa to be able to bring more Māori and Pasifika graduates into our businesses by 2025.
At Southbase Group, it's important that all our people feel welcome and included in their workplace. We have created a unique company culture that recognises and celebrates a variety of people – be that defined by gender, ethnicity, age, sexuality, disability, experience and/or religion.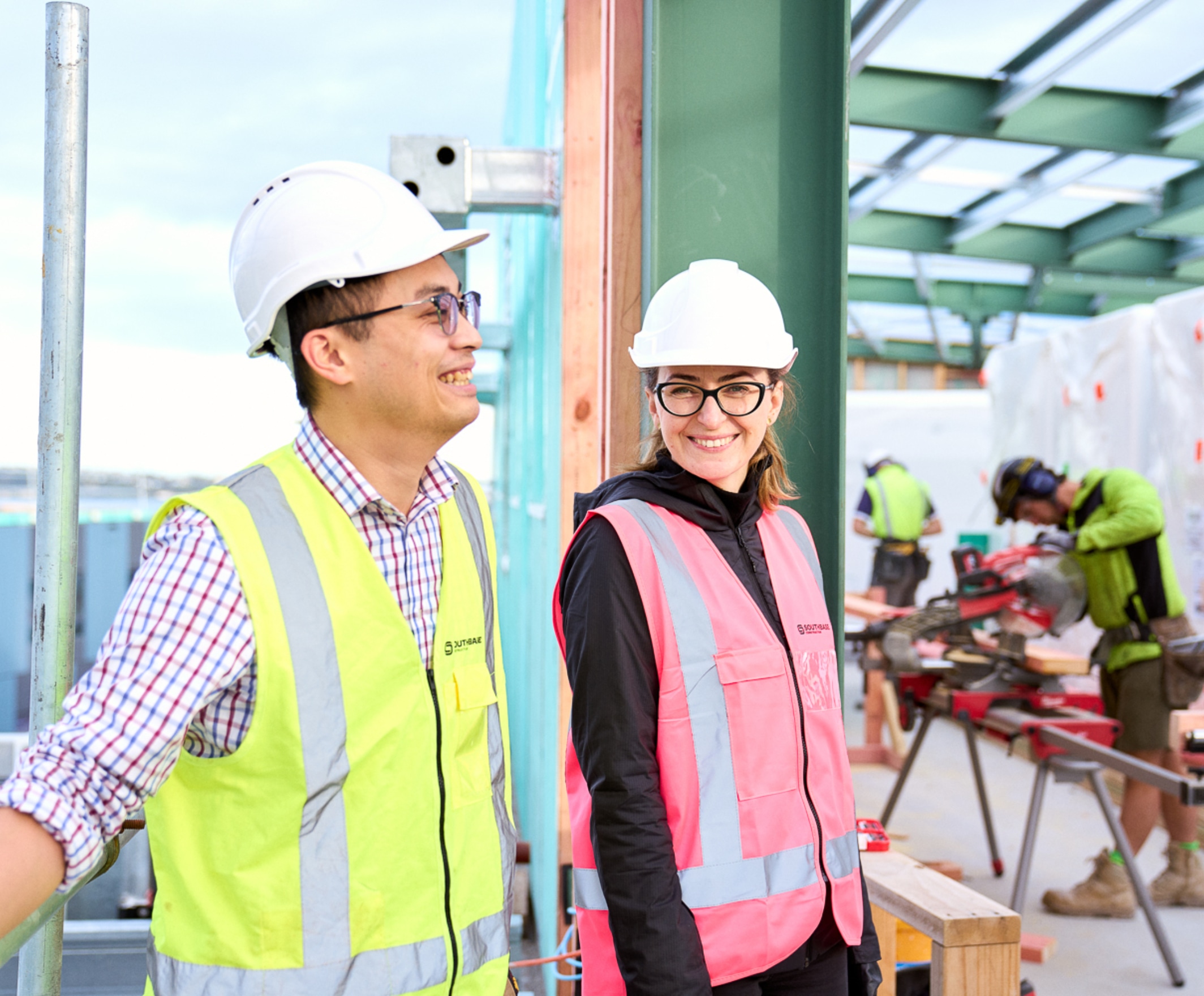 Hear from our people.
Benny
Senior Innovation Manager
Siân
Environment, Social and Governance (ESG) Manager
Katie
Cadet Design Manager
Marcus
Commercial Manager - North Island
Jack
Site Manager - Queenstown
Jenni & Sam
Commercial Manager | Senior Quantity Surveyor