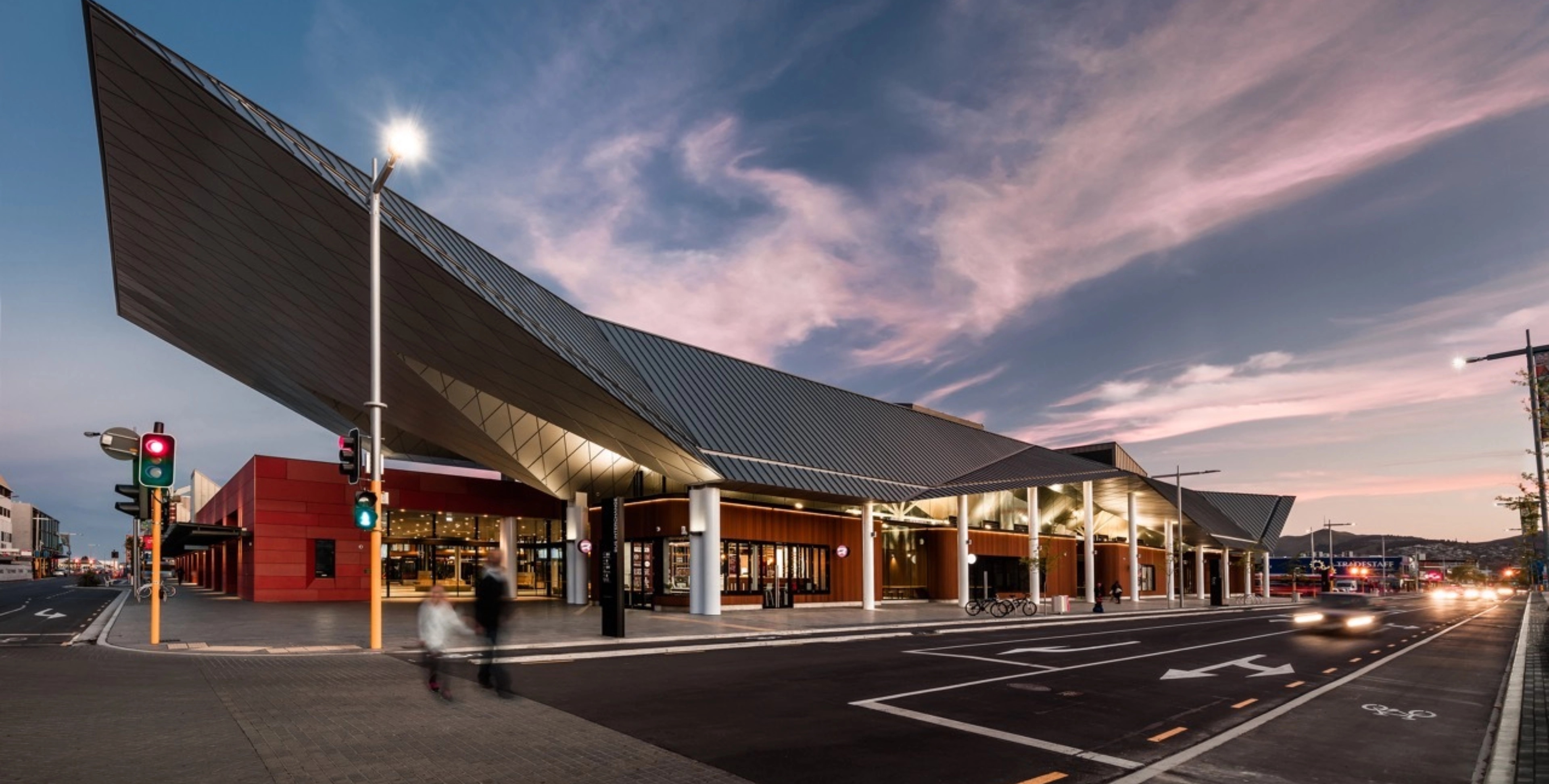 CERA
Christchurch Bus Exchange
When others said that it could not be done, we took on the challenge and exceeded expectations with a timely delivery of this impressive public transport facility, setting the standards high for Christchurch Anchor Projects to come.
Key information
| | |
| --- | --- |
| Client: | Canterbury Earthquake Recovery Authority (CERA) |
| Dates: | January 2014 - June 2015 |
| Total value: | $52M |
About the project
This was the first major Anchor Project completed in Christchurch; a series of significant projects that were crucial to rebuilding the city following the Canterbury earthquakes. This large-scale public sector project is comprised of 16 bus bays, indoor waiting areas, taxi ranks, a covered lock-up facility for 100 bicycles, and secure public lockers. Stage 1 and Stage 2 delivered on time and on budget.
Aside from the bus bays and major infrastructure, works were undertaken to include a new substation, ground sourced heat recovery, utility infrastructure linked to Christchurch City Council and Environment Canterbury building management and security systems. Coordination was also required
with Accessible City contractors for the refurbishment of Colombo, Lichfield and Tuam Streets adjacency infrastructure and roadworks.
Situated in the CBD with three prominent road frontages provided challenges for the delivery team. Site access was restricted and extreme care was taken with regard to traffic management and public safety. Strict health, safety and environmental protocols were put in place and strategies for managing public traffic were initiated. Dust, vibration and noise management was taken into consideration so as not to impede on the surrounding tenancies and works were scheduled to be carried out after hours to reduce the impact.
The Intelligent Transport System [ITS] included in this facility is a world first in its utilisation of vehicle mounted Bluetooth. When the buses pass over a detection loop, they are automatically directed to their respective bus bay. Upon arrival, the driver presses the door opening button which communicates through Bluetooth to open the Interchange bus bay doors. This initiates the above-door air curtains and communicates with citywide Real Time Interface [RTI] and the Public-Address System to display the status of the service/route the bus is on.
Our Approach
This project was delivered to the agreed budget and within an 18 month period, including design and a two staged handover to allow the temporary interchange facility to be relocated.
Our technical services on the Bus Interchange started from first principles. We pro-actively pushed our team to deliver, in some cases, a world first in technology, a simplistic but sustainable solution. With the bus interchange concourse being a transient space, a hydronic underfloor heating solution be introduced to ward of the seasonal changes in Canterbury.
Environmental considerations included invasive diesel fumes from the buses being prevented from permeating the space by air curtains which operate in conjunction with the Intelligent Transport System. We also developed a bespoke NZGBC Greenstar tool for the Bus Interchange. Other features include a fully automated lighting control system including daylight harvesting, motion detection and LED lighting throughout.