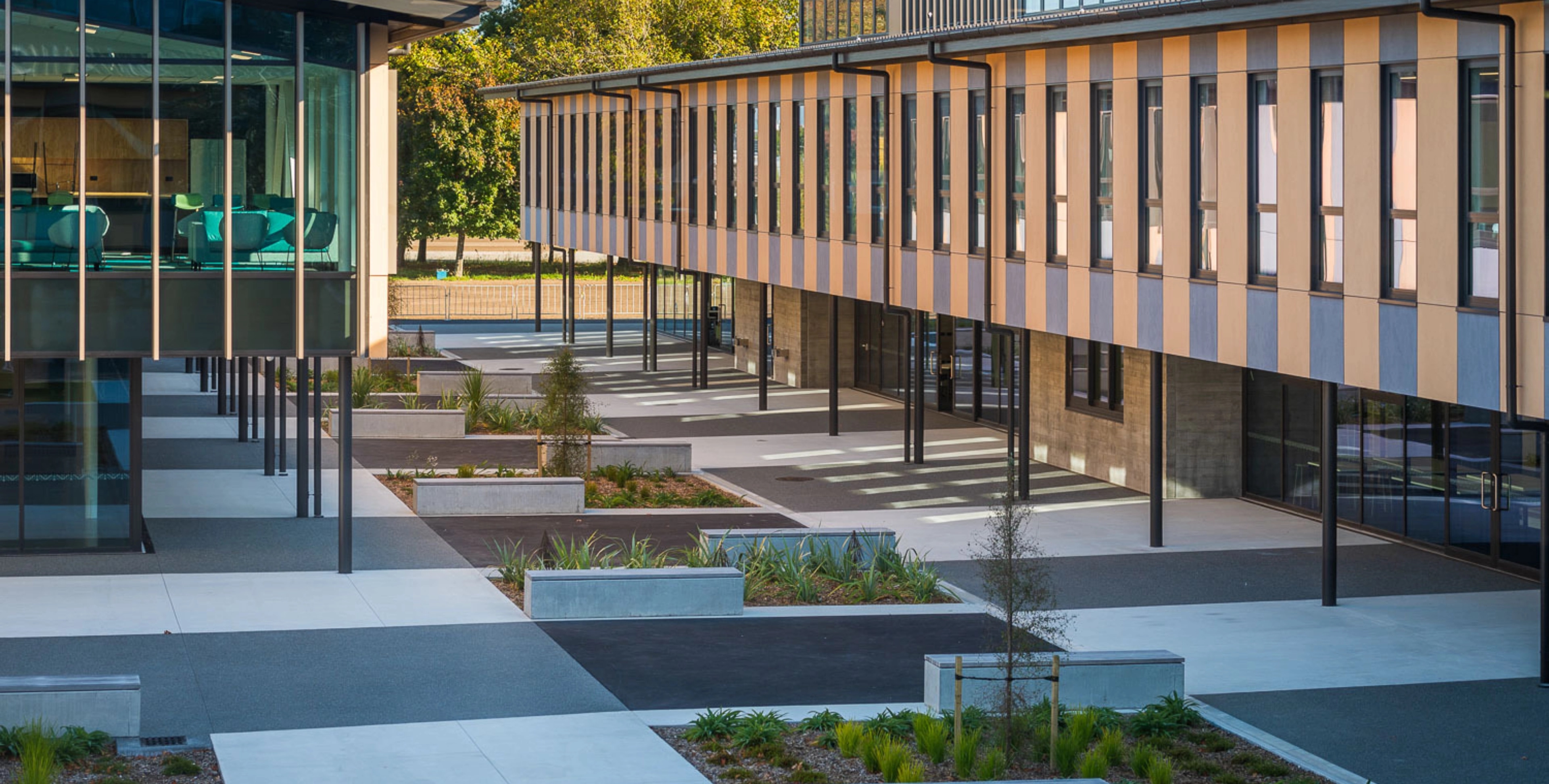 Ministry of Education
Te Aratai - Linwood College
Staff and students, and indeed the surrounding community of Linwood have been on a long journey to arrive at this purpose-built, state of the art school.
Key information
| | |
| --- | --- |
| Client: | Ministry of Education |
| Dates | January 2020 - April 2022 |
| Total value: | $44M |
| Capacity: | 1800 students + 650 seat auditorium and technology centre |
| Design: | Architectus |
Watch case study video here
About the project
The former incarnation of this high school was demolished in 2019 due to earthquake damage, and subsequently based at three temporary sites. The arrival of the school back at its previous site was an important development to plan, construct and, upon opening mid-2022, celebrate. Redeveloped as part of the Greater Christchurch Education Renewal Property Programme, the state- funded co-educational college is located in a diverse area of East Christchurch. 

The new school includes a 650-seat auditorium, called Te Puna, which can be used for community events and groups. There is also a technology centre, used by both Te Aratai students and those from other schools. Classrooms have been designed for responsive and flexible use, allowing for both open-plan learning and traditional classroom sizes. Outside two welcoming courtyards are positioned for shelter from the harsh easterly wind.
Our Approach
Extensive stakeholder and community engagement formed a large part of the design process, with BIM modeling used to ensure deliverability of the project. The site of the previous school had large amounts of contamination from asbestos, which was measured using drone technology to ascertain the required budget for groundworks.
Having worked extensively with the Ministry of Education in the past, we were well placed to deliver the project to deadline, despite COVID interruptions.
Translated as 'pathway to the sea', Te Aratai College was gifted its name by Ngāi Tūāhuriri. The name acknowledges the traditional link to the nearby Te Ihutai-the Avon-Heathcote Estuary while also reflecting on the college's aspirations to open a wide realm of possibilities for its students.
The new school is not only a valuable resource for the young people of the area but one for the entire community – who are rightfully proud of this modern and sophisticated facility. We were equally proud to have delivered such an enduring asset to the community.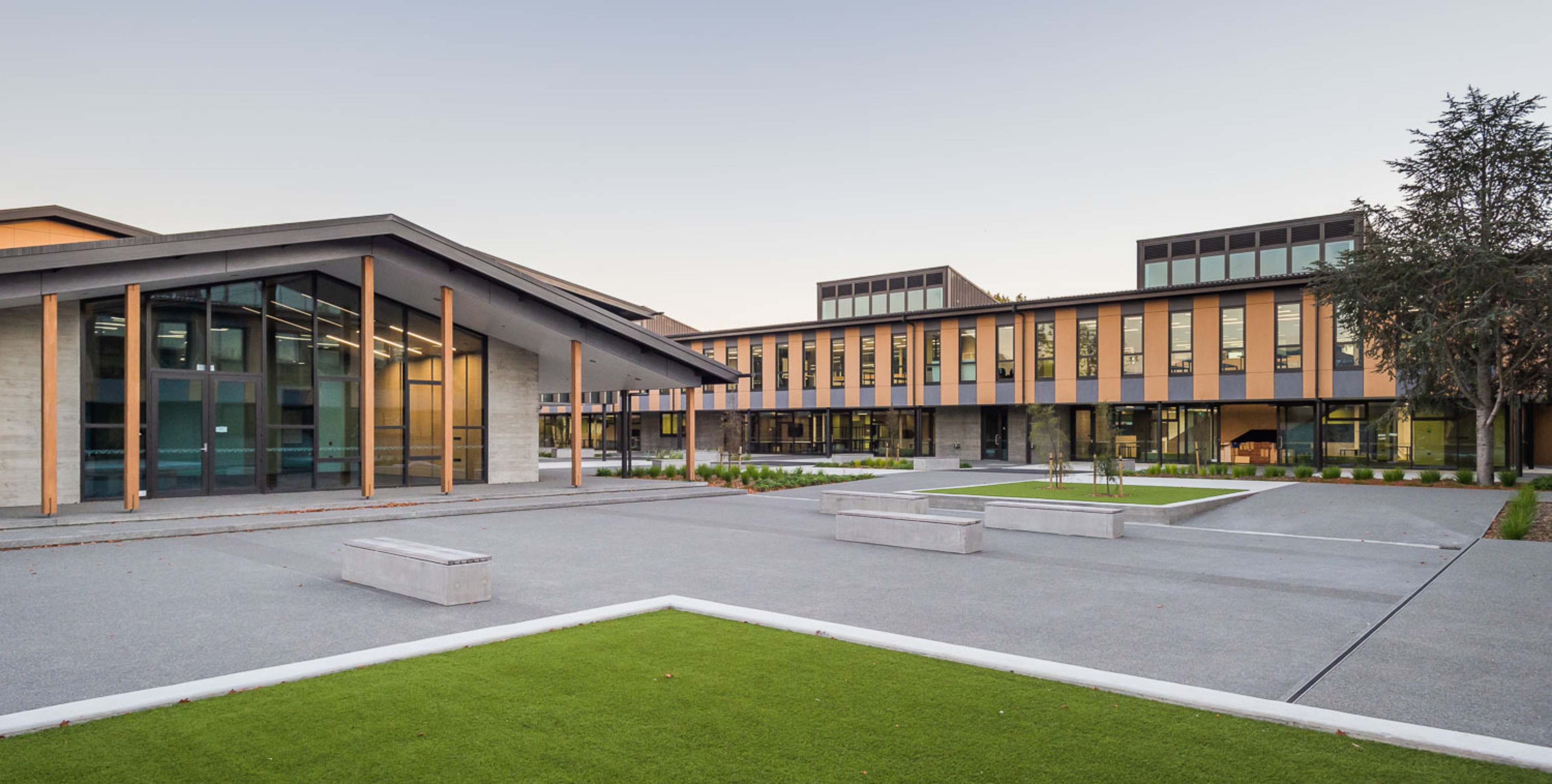 "One of the great things about these buildings is they completely reflect community aspiration and what the community values for an educational programme. We're going to have a true community school. Southbase has a very impressive track record of…projects that really emotionally matter."
Richard Edmundson
Principal
Te Aratai College