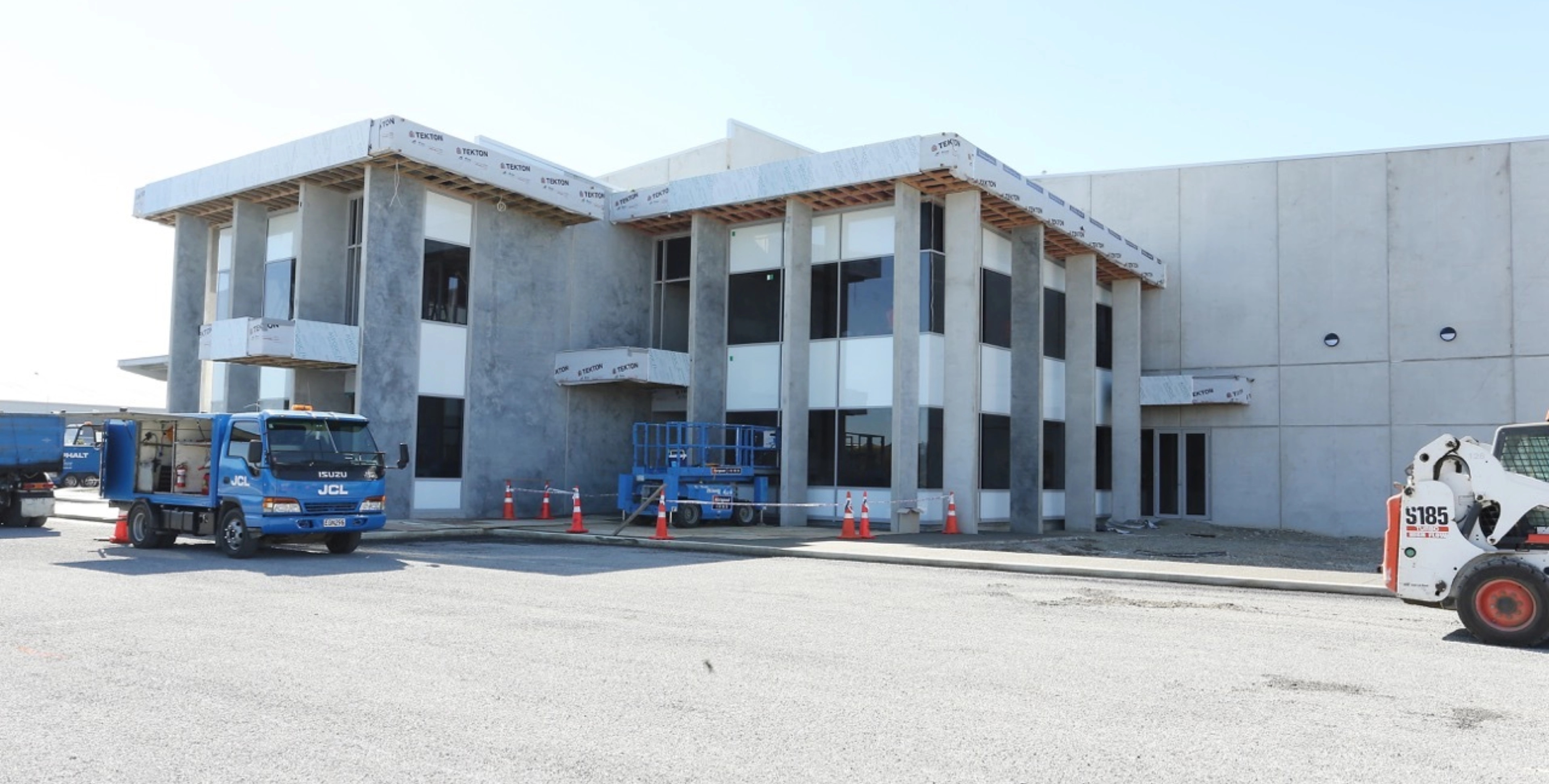 Selwyn District Council
IZONE Warehouse
As a part of the Izone Southern Business Hub, this modern warehouse plus office structure is a crucial step for developing the potential of the Selwyn region.
Key information
| | |
| --- | --- |
| Client | Selwyn District Council |
| Dates | August 2013 - March 2014 |
| Total value | $4.4M |
| Area | 3735m2 warehouse and two attached office blocks of 472m2 |
About the project
A large industrial in a key development area, this warehouse plus attached offices presented plenty of opportunities for our team to demonstrate their skill and innovative thinking. From feasibility through to final delivery, there was significant value added through every stage.
Our approach
Beginning with the feasibility stage, the Southbase team worked closely with the client to develop a realistic programme and budget. Using value engineering solutions and working with sub-contractors on more innovative solutions, we were able to reduce the costs without sacrificing the quality of the build.
We redesigned the foundation slab to use fibre instead of traditional steel for reinforcement, saving time and money while also putting the aggregate on site to use, reducing the need for cut and fill materials.
To complete the structure on time, 140 precast concrete slabs were poured over a two-week period. There were concerns regarding strong northwest winds which the team mitigated by pouring the slab after the structure was erected to avoid the effects of the high winds.
The project was delivered defect free on handover with all compliance documents in place, delivered on time and to budget and incident free from a health and safety perspective.