Tue, 01 Aug 2023
Interview with Jon Sinclair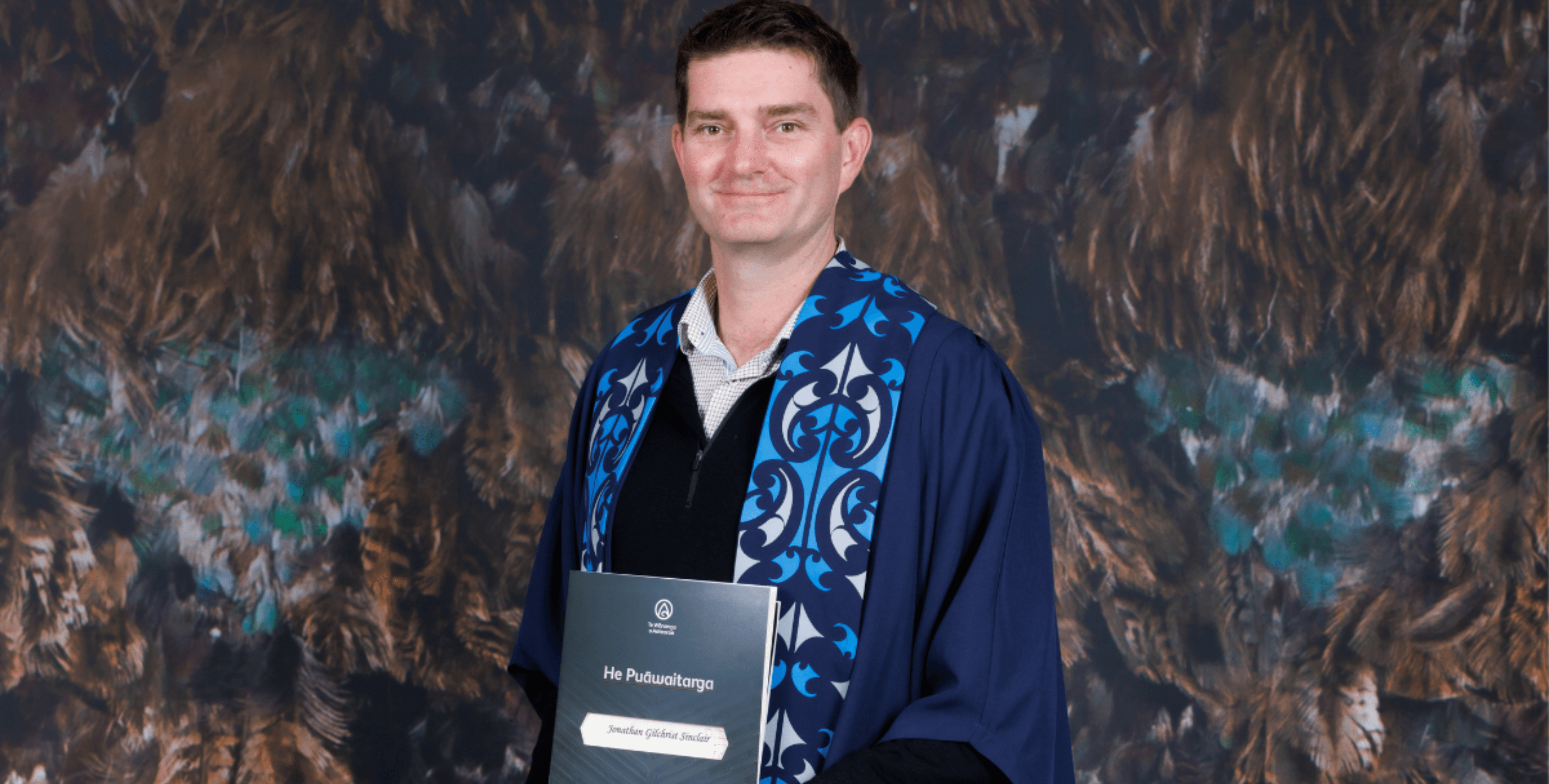 At Southbase, it's important that we create a space where all people feel welcome and included in. Over the last year, Jon Sinclair, our Southbase Consult Digital Service Director completed Te Ara Reo Māori: He Pī Ka Pao (Levels 1 and 2).
We caught up with him to learn a bit more about his motivations for taking the course and his biggest takeaways.

Q: What was the driver for you to complete this course?
A: As a person, I like to understand different perspectives and I have always wanted to learn te reo Māori. I felt that I needed a better understanding of Te Ao Māori to be a better New Zealander.
Q: Why was it important to you to learn te reo Māori?
A: I am a New Zealand-born Pākehā with no Māori ancestry. I believe that we will have a better society when Māori are successful and less represented in some of the difficult statistics around things like imprisonment, poor health outcomes and poverty. This is not a change that can happen without the established NZ culture being willing to change. So, it was (and remains) important to me, on a personal level, to make the effort to learn te reo and Te Ao Māori as a small part of the process of building a better future society.
By learning the language and being open to the culture I hope to set a good example for others to do the same.
Learning to pronounce the language correctly was also very important to me – as part of respecting Te Ao Māori, I want to say place and personal names correctly. This is tough to do in conversation when the common pronunciation is wrong and saying it correctly is not how the majority of people recognise the name (e.g. Taupō) – but I persist.
Q: How did you find the course? What did you enjoy the most?
A: The course was amazing, challenging, engaging and personally transformative. It was a 48-week course with lots of coursework and weekend visits – which was difficult to keep up with at times as we exited Covid-19 restrictions and I juggled a busy family life.
I had expected to participate in learning a language, but the course from Te Wānanga o Aotearoa includes so much more. There is lots of singing (which I was bad at but really enjoyed), a big focus on mindfulness and wellbeing, learning support and marae visits where we got to experience different cultural activities – such as weaving, traditional instruments or dance.
I was overwhelmed by how welcoming, supportive, and encouraging the kaiako (teachers) were. I was initially a bit hesitant about possibly being disrespectful to Māori by being a beginner, but their warmth and enthusiasm about supporting the journey to learn te reo Māori was amazing.
I have really enjoyed starting what I expect to be a lifelong journey to build my understanding of Te Ao Māori.
Q: What was something that you learnt or found the most valuable?
A: It has changed my attitude to te reo. Before the course, I would tune out when te reo was used in formal engagements as I didn't understand what was being said. Now I understand the structure of formal speeches and enough words to understand, roughly, what is being said. So, I now listen and make more of an effort to understand.
It has also changed my attitude in a professional sense. It was an "aha" moment for me when I understood the perspective that Māori culture comes from when they consider the world around us. For example, western culture often considers the world around us in terms of resources (e.g. water is a resource that we consume). The Māori view is that water is a taonga (a prized treasure). Rivers are considered as people and buildings represent ancestry. For me, adding this mindset has been incredibly valuable, especially considering my role with Southbase Consult, and I believe it is a mindset we can all embrace to achieve a more sustainable future.